Looks like Jokwon is recording a song for Seulong's new drama 개인의취향 (Personal Taste/Personal Preference). He tweeted about it earlier today, and posted a picture of the recording studio.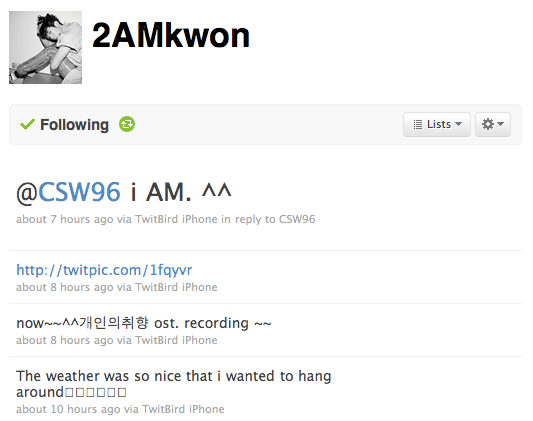 Way to support your members Kwonnie :)
Also, if you haven't checked out the drama, it stars Lee Minho from Boys Before Flowers fame and Son Yejin. It's a pretty hilarious drama about a guy (Lee Minho) who has to pretend that he's gay to live with a girl (Son Yejin). Seulong plays Lee Minho's idiot colleague who is mistaken for his gay lover in the first episode. It's good stuff, guys, I'm telling you.
Check it out~
credit:
Kwon's twitter
Current Mood:
sore